Featured in Los Angeles, California's EUR Web Magazine...
Jazz Pianist William Green Releases New Music & Celebrates 40 Years in the Music Industry
By Angela P. Moore July 5, 2018 at 9:15 pm
Focused and driven, more than ever before, Contemporary Jazz Pianist & Vocalist, William Green, is one busy man. From photo shoots to studio sessions, to lending his expertise to musicians' jet setting in from across the country, to playing at the crème de la crème of private events, to working on his next project, Green's love affair with music is no secret.  In fact, the multi-talented musician is celebrating 40 years in the music industry, along with the release of his new CD,
"Mind Rush" and his CD Release/40th Anniversary Performance both on July 11, 2018, at the fabulous City Winery Atlanta.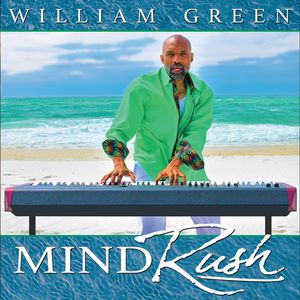 With so much already accomplished in his career, Green says he still has more music for his fans. A master on the keys, Green wraps his heart and soul around his beloved gift, and he has proven to be one powerful man, both on and off the stage.
Chicago-born and Atlanta-based, the songwriter, producer, arranger and performer's career was birthed at an early age and later enhanced by playing his keys on Atlanta's jazz circuit. His passion with music has landed him in a plethora of shows, jazz festivals, corporate gigs, celebrity events and well-recognized spots across the country.  With a new team on board, Green is excited and is destined to take his musical career to the next level.
Hanging out in the studio, on any given night with Green is something magical. From the time you step in the studio, until you exit, one will experience a musical high. "It's an overwhelming feeling being in the studio recording and writing music.  Nothing compares to this experience," says Green.
With an impressive portfolio that reads like "Who's Who in Jazz," Green has showcased his charismatic charm and keyboard mastery with audiences around the world (Japan, Europe, Africa), while performing nationally with acclaimed artists such as Boney James, Tom Brown, Earl Klugh, Mindi Abair, Peabo Bryson, Cameo, Valerie Simpson, Kenny Lattimore, Melba Moore, Jennifer Holiday, Jean Carne, the sons of Otis Redding (military tour), BB King All-Star Band and Curtis Mayfield.  He also had the privilege of appearing with Susan Tedeschi as the opening act for the Rolling Stones; opened for Spyro Gyra and The YellowJackets.
One of Atlanta's most-celebrated musicians, Green is passionate about his music, and he puts his heart and soul into his performances. Not only does he deliver funky, upbeat, soulful and contemporary jazz sounds, Green possesses one of those rare, "instant classic" voices — forceful, yet gentle.
The extraordinaire pianist/singer/songwriter grew up with music all around him, and Green's love affair with the piano was obvious at an early age.  "As a child growing up, I listened to Gospel, Pop, Soul and Jazz music. My parents didn't play music, but they allowed me to play music," says Green. "Some of my influences include Herbie Hancock, George Duke, Joe Sample, Stevie Wonder and Quincy Jones."
"I'm passionate about the piano because it provides me a mental and emotional outlet to express my feelings regarding life.  I'm passionate about music because of how it affects the people I perform to, as well as me.
The son of a Baptist Minister and a mother who sang background for Mahalia Jackson, Green and his five siblings would re-create the entire church service around the family piano, where he would act as the music director. "I knew when I was 11 or 12-years-old that I wanted to be a professional musician.  I started playing the piano when I was 7-years-old. My family had a piano. The piano was purchased for the enjoyment of the family. However, I was the only person in the family that gravitated to the piano.  My mom and her sisters use to sing background for Mahalia Jackson. My mother was a significant influence in me learning how to play the piano," says Green. He also plays the electric bass and Hammond B3 Organ.
He added, "I played throughout high school and college. I learned by ear on my own. Then, I took piano lessons while in grammar school.  Once I attended high school, I then learned music theory and composition. Once I entered college, I learned how to perform musically… William graduated from Chicago Vocational High, where he learned how to read, write and compose music. He later furthered his education at Morehouse College and Georgia State University majoring in Commercial Music.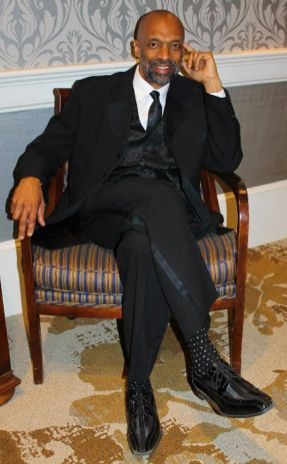 With four decades of music and four CDs later, Green's new CD, "Mind Rush" is filled with love, romance, hope and inspiration.  The album is also filled with great music and vocals from start to finish.  Green's CD cover is also receiving rave reviews on Social Media with compliments on the album cover photo of him playing his keyboard on the beach in Pensacola Beach, Florida.
He adds, "Mind Rush" consists of great thoughts, feelings and emotions." When asked why he named the CD "Mind Rush", he responded, "Because sometimes your mind rushes from one thought to another."  Co-written by his friend, Aaron "Mudbone" Turner, the song is sure to be a hit.
Green is known to cross musical boundaries by combining different genres of music on his CDs. "Fans can expect a combination of contemporary jazz, soul and Gospel, mixed to provide music that is motivating for the mind, body and soul", says Green.  And, to top it off, you can experience Green's vocals. The CD includes great songs such as the title track "Mind Rush", "FYI, "Make it Do", "Eternity", "Todah" (Thanksgiving), "Walk in Light", "Driving in Rain" and more.  Green's spirituality shines through on this project.
His previous three albums, also possessed an exceptionally well-composed body of original songs, written and produced by Green.  "I pride myself on creating timeless music that can be shared with the world for a lifetime. It's important to me to create timeless music because of recognizing the lack of musical integrity that now exists in the music industry," says Green.
Green's impressive artistry has afforded him the opportunity to write and produce four CDs: his debut CD, "Magic Dream" (2004), "Green Valley" (2006), "Music 4 Life" (2010) and his latest CD, "Mind Rush" (2018) on his own label, Magic Dream Records.  The sophomore CD, "Green Valley", featured multi-Grammy, award-winning Jazz artist Boney James on the track, "Lakeshore Drive" (L.S.D.). He has also written and produced for numerous artists.
"I want the world to know that I am humbled, thankful and grateful for their ear," he says.
Visit his website @ www.williamgreenmusic.com for show dates and to join his mailing list.
Follow William Green:
Facebook.com/ William Green
Facebook.com/William Green Music
Twitter: WilliamGreenMus
Instagram: WilliamGreenMusic